Better TV With FUBO TV
Are you tired of scrolling through endless channels, only to realize that you miss important games and your favorite shows continuously? If your TV experience has turned into a seemingly endless and fruitless search for entertainment, it might just be time to give FUBO TV a chance! FUBO TV is ready to revolutionize your television experience by providing a seamless blend of sports, entertainment, and news, tailored to your preferences, all in one place. Immerse yourself in a world where your television truly feels like it knows and caters to your likes and needs. Say goodbye to those lackluster TV moments and hello to a personalized, innovative, and, most importantly, better TV with FUBO TV. So, let's dive into what makes this streaming platform a game-changer in the world of entertainment and how it can elevate your viewing experience to new heights.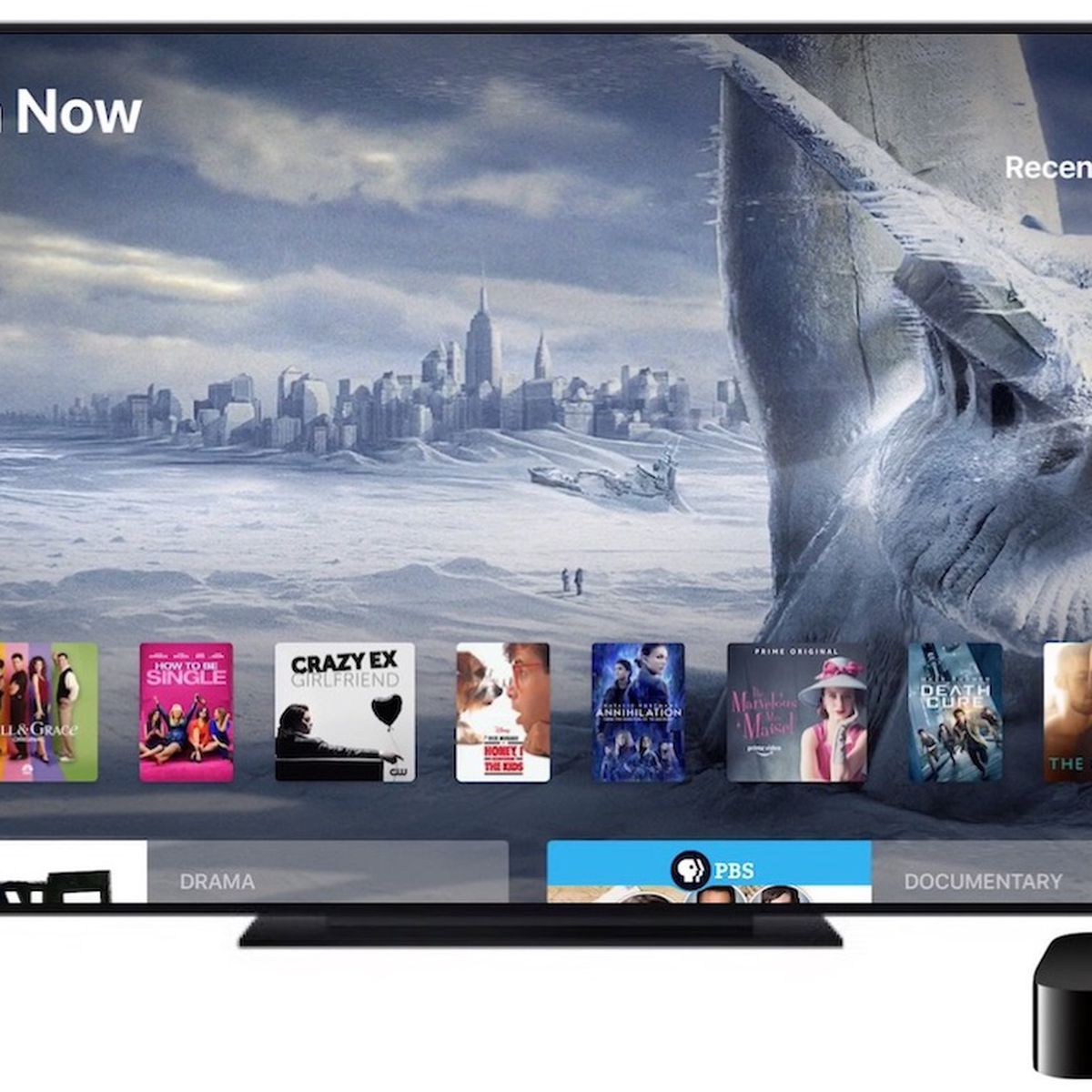 1. Streaming with Fubo TV: The Basics
Streaming with Fubo TV: The Basics
For those looking to cut the cord and switch to a reliable live TV streaming service, Fubo TV is an excellent option to consider. Launched in 2015 as a platform specifically for streaming soccer content, Fubo TV has since evolved into a full-fledged streaming destination offering a mix of sports, entertainment, and news channels. While sports programming remains its primary focus, Fubo TV also provides a sufficient lineup of popular entertainment networks, making it an attractive alternative for cable and satellite TV subscribers.
Fubo TV's subscription packages offer over 220 live channels, a 1000-hour cloud-based DVR, and a user-friendly interface that closely resembles traditional cable or satellite service. Its most popular plan — the Pro plan — costs $74.99 per month, providing access to over 130 channels, including entertainment staples like ABC, Paramount Network, the Disney Channel, and Bravo, as well as 100 live sporting events. There are also other plans available — such as the Elite and Ultimate plans — that offer an expanded channel lineup and additional features, depending on subscribers' preferences.
One significant advantage Fubo TV has over its competitors is 4K streaming, particularly for sports events. This feature, which has been available since 2018, allows viewers to watch select games and competitions in ultra-high-definition. Additionally, Fubo TV offers a one-week free trial, enabling potential subscribers to test out the service before deciding to commit.
Despite its relatively high subscription fees and the absence of certain popular channels like TBS, Cartoon Network, and TNT, Fubo TV is an attractive option for those who prioritize sports content and desire a robust live TV streaming experience. [1][2]
2. International Sports with Fubo TV
International Sports with Fubo TV
For sports enthusiasts around the globe, Fubo TV is a game-changer, quite literally! This live TV streaming service, which initially started as "Netflix for soccer," has since evolved into a full-fledged TV streaming destination without losing its core offering – a diverse and extensive range of international sports channels. Fubo TV caters to fans of various leagues and sports including soccer, basketball, hockey, and football, ensuring they never miss a moment of the action.
Fubo TV shines brightest with its coverage of the world's most popular sport – soccer. Soccer fanatics can rejoice in the fact that they can catch all their favorite matches from leagues like English Premier League, La Liga, Bundesliga, and many others. Furthermore, Fubo TV enhances its sports offerings with dedicated channels such as NBA TV, NHL Network, and NFL Network, making it a one-stop-shop for all your sports viewing needs.
However, international sports enthusiasts are not limited to just soccer or the traditional American sports. Fubo TV ensures that fans of various sports across the globe can indulge in their passion by offering a multitude of channels catering to diverse sports like rugby, cricket, and even niche ones such as Gaelic games. Additionally, exclusive access to premium sports events such as the FIFA World Cup or the Olympics makes Fubo TV an irresistible choice for sports lovers everywhere.
In conclusion, Fubo TV's reputation as a go-to live streaming service for international sports is well-deserved. With its comprehensive array of sports channels and events, Fubo TV ensures that sports fanatics never have to miss a beat, no matter which part of the world they hail from or which sport they follow. So suit up, grab your snacks, and let Fubo TV take you on an exhilarating journey through the world of international sports. [3][4]
3. English Language Plans with Fubo TV
3. English Language Plans with Fubo TV
A popular choice for sports enthusiasts and cord cutters, Fubo TV offers live streaming broadcasts from an impressive selection of channels, along with various plans catering to different preferences. The service provides a diverse range of content, from live sports to news, entertainment, and lifestyle channels. Let's take a closer look at the three English language plans Fubo TV has to offer.
Firstly, the Fubo Pro plan, priced at $74.99 per month, includes over 130 channels, 1000 hours of cloud-based DVR, and up to 3 screens for on-the-go viewing or 10 screens for home use. This comprehensive package includes popular channels such as ABC, Paramount Network, Disney Channel, and Bravo, alongside an extensive selection of live sports events.
For those seeking an even more extensive channel list, Fubo TV offers the Elite plan at $84.99 per month. The Elite plan boasts over 190 channels, Fubo Extra channels, News Plus channels, 1000 hours of DVR, and the same screen options as the Pro plan. Along with the increased channel count, this package offers access to additional sporting events and specialized sports channels, such as NBA TV, MLB TV, and NHL TV.
Lastly, the Fubo Ultimate plan grants subscribers the ultimate experience, featuring over 230 channels, SHOWTIME access, Sports Plus with NFL Redzone, and the same DVR and screen options as the other plans – all for $94.99 per month. On top of providing ample viewing entertainment, this plan includes highly popular live and on-demand sports content.
Fubo TV's diverse English language plans, along with its one-week free trial option, make it an attractive choice for prospective subscribers seeking a rich cable alternative. [5][6]
4. Additional Channels with Fubo TV Extra
Title: Discover Additional Channels with Fubo TV Extra
As avid TV watchers continue to explore better cable-cutting options, Fubo TV stands out as a popular choice, especially for sports enthusiasts. However, sports aren't the only genre that Fubo TV excels in – the platform also offers a vast selection of extra channels, allowing subscribers to customize their experience with their Fubo TV Extra package.
Fubo TV Extra offers a whopping 54 additional channels to the base subscription. For a small monthly fee, subscribers can access exceptional channels, spanning from lifestyle to news and everything in between. Notable inclusions in this package are Nat Geo Wild, the perfect destination for nature and animal lovers, and dedicated sports channels like NBA TV, MLB TV, and NHL TV for those who can't get enough of their favorite teams.
For the news junkies, the News Plus add-on promises up-to-the-minute updates from 11 more news channels, including BBC World News and Africa News. Fubo subscribers also have the option to add premium channels like SHOWTIME, Starz, Epix, and AMC Premiere for an added cost, giving access to acclaimed movies, premium shows, and live sports content like MMA and boxing bouts.
In summary, Fubo TV Extra provides subscribers with an even richer television viewing experience. By offering various add-ons and extra channels, Fubo TV ensures that its viewers' unique preferences are catered to, making it a highly competitive choice in the world of streaming services. Say goodbye to generic cable packages and hello to personalized entertainment with Fubo TV Extra. [7][8]
5. Sports and Entertainment with Fubo TV Sports Plus
Fubo TV Sports Plus: A Perfect Blend of Sports and Entertainment
For sports enthusiasts and entertainment lovers alike, Fubo TV Sports Plus is the ultimate streaming solution that caters to all your leisure needs. As a popular live TV streaming service in the United States, Fubo TV offers a remarkable lineup of channels, backed with a user-friendly interface, cloud-based DVR, and 4K resolution streaming – making it an excellent choice for cable quitters and sports fanatics.
The Fubo Sports Plus package caters to a broad audience with its selection of over 220 live channels, featuring an array of sports-specific channels alongside popular entertainment networks. Soccer fans would be thrilled to know that the platform specializes in delivering an extensive coverage of the world's most loved sport. Moreover, it boasts channels like NFL Network, NBA TV, and NHL Network that brilliantly augment its sports offering.
But Fubo TV isn't solely focused on sports. The platform also carries a diverse range of entertainment channels, including Comedy Central, FX, Bravo, Syfy, HGTV, and Nickelodeon, among others. News junkies can enjoy a selection of news channels such as MSNBC, CNBC, Fox News, Fox Business, and Cheddar News. With such a comprehensive roster of channels, it's no wonder Fubo TV Sports Plus has emerged as an exceptional streaming service in the market.
For a more comprehensive experience, you can also consider the Fubo TV Ultimate plan which adds SHOWTIME content and other premium channels to the mix. However, it's essential to note that Warner Bros. Discovery channels like TBS and Cartoon Network are currently not available on Fubo TV's platform. Nevertheless, Fubo TV Sports Plus remains a fantastic choice for those who want the perfect blend of sports and entertainment under one roof. [9][10]
6. Channel Selection with Fubo TV Family
Channel Selection with Fubo TV Family
When it comes to choosing a streaming service for your household, channel selection plays a crucial role. Fubo TV Family offers a wide variety of channels, making it an attractive option for many families. From sports enthusiasts to news consumers and everyone in between, there is something for everyone with Fubo's diverse channel lineup.
One of the major selling points of Fubo TV is its extensive sports coverage. Subscribers can enjoy an impressive range of sports channels, including popular networks like ESPN, FS1, and other league-specific channels like MLB, NBA, NFL, and NHL networks. College sports fans will also find their favorite conferences represented, with channels like SEC Network, ACC Network, Big Ten Network, and Pac-12 Network.
Fubo TV doesn't just cater to sports fans, though – their channel lineup also includes popular entertainment, news, and lifestyle channels. Subscribers can enjoy the likes of Disney Channel, Fox News, MSNBC, and USA, making it perfect for family viewing. With such a versatile channel selection, Fubo TV Family has something to suit everyone's tastes.
The base Pro package starts at $75 per month, offering over 80 channels, while the Elite package, priced at $85 per month, adds even more sports networks like ESPNews and ESPNU. For those who want an even more comprehensive channel lineup, the Premier package is available at $95 per month.
In conclusion, Fubo TV Family's varied channel selection is designed to cater to the diverse preferences of every household member. With sports, news, and entertainment channels aplenty, Fubo TV is an impressive choice for families looking to cut the cord and still enjoy their favorite TV content. [11][12]
7. News and Information with Fubo TV
Fubo TV: Your Ultimate Source for News and Information
Staying updated with the latest news and current affairs is essential in today's fast-paced world. With Fubo TV, you can be sure to access top-quality news and information channels, covering a wide range of topics and catering to different segments of the audience.
As a leading live TV streaming service, Fubo TV has made it possible for viewers to enjoy a variety of news channels, covering local, national, and international news. Its extensive lineup includes some of the most widely watched and popular news networks like CNN, Fox News, and MSNBC. These channels are known for their comprehensive news coverage, insightful analysis, and engaging panel discussions, making them a favorite among news enthusiasts.
In addition to covering breaking news, Fubo TV also offers a selection of channels dedicated to financial news, business, and technology updates. Staying informed about market trends and economic indicators becomes much easier when you have access to channels like CNBC and Bloomberg Television. These channels provide insightful analysis, exclusive interviews, and live market updates, ensuring that you are always in the loop with the latest developments in the business world.
For those who prefer to stay informed about global developments, Fubo TV provides access to international news channels such as BBC World News and France 24, known for their comprehensive and unbiased coverage of international affairs.
In conclusion, Fubo TV is a one-stop solution for all your news and information needs. With a wide variety of channels covering different news segments, Fubo TV ensures that you are always updated with the latest happenings from around the world. So, why wait? Subscribe to Fubo TV and stay well-informed and connected to the world of news and information. [13][14]
8. Cloud DVR with Fubo TV
8. Cloud DVR with FuboTV
One of the most compelling features of FuboTV is its Cloud DVR functionality, which allows subscribers to record and store their favorite live TV shows, movies and sports events for later viewing. This innovation provides ultimate flexibility to customers, enabling them to enjoy content in a way that fits their schedule and preference.
FuboTV offers different cloud DVR plans, with storage capacities ranging from 250 hours to 1000 hours, depending on the chosen package. The basic Cloud DVR 250 plan costs $9.99 per month, while the Cloud DVR 1000 plan comes with a monthly price tag of $16.99. Subscribers who opt for the Pro, Elite or Premier plans receive these DVR capacities at a reduced monthly cost, bundled with their plan.
The cloud storage provided by FuboTV means that recorded programs can be accessed on any compatible device, making it easy for customers to watch their favorite content on the go or from multiple locations. Furthermore, there are no restrictions on how long recordings can be kept, as they remain available until the user decides to delete them.
FuboTV's Cloud DVR also supports multiple profiles, allowing different household members to record and access content using their distinct profiles. While the recording capacity is shared across all profiles, users can switch between profiles to access specific recordings. This collaborative feature highlights FuboTV's commitment to providing a comprehensive and user-focused live TV streaming experience. [15][16]
9. Device Compatibility with Fubo TV
Device Compatibility with Fubo TV
Fubo TV, a renowned live streaming service, offers exceptional device compatibility, allowing users to watch their favorite shows, sports, and movies across various devices. Whether you own a smartphone, tablet, gaming console, or smart TV, Fubo TV has you covered.
For mobile users, Fubo TV is compatible with Apple iPhones and Android smartphones. You can download the Fubo TV app for free from the Apple App Store and the Google Play Store, providing you have an internet connection and a subscription to the service. For tablet users, Fubo TV works with iPad and Android tablet devices ensuring easy access to your favorite streaming content.
When it comes to gaming consoles, Fubo TV is compatible with Xbox (Series X, S, 360, and One) devices, however, the service is not available on Nintendo Switch and PlayStation consoles. In the case of smart TVs, Fubo TV works with popular brands like Samsung, LG (WebOS 3.0, 3.5, 4.0, and 4.5), and Android TVs. Additionally, Fubo TV supports streaming players like Roku, Amazon Fire TV, and Google Chromecast, making it compatible with a wide range of streaming devices.
In comparison to its competitors in the market, Fubo TV stands out with its extensive device compatibility, offering flexibility to its users. So, sit back and enjoy your Fubo TV experience seamlessly across multiple devices, whether on the go or cozying up at home. [17][18]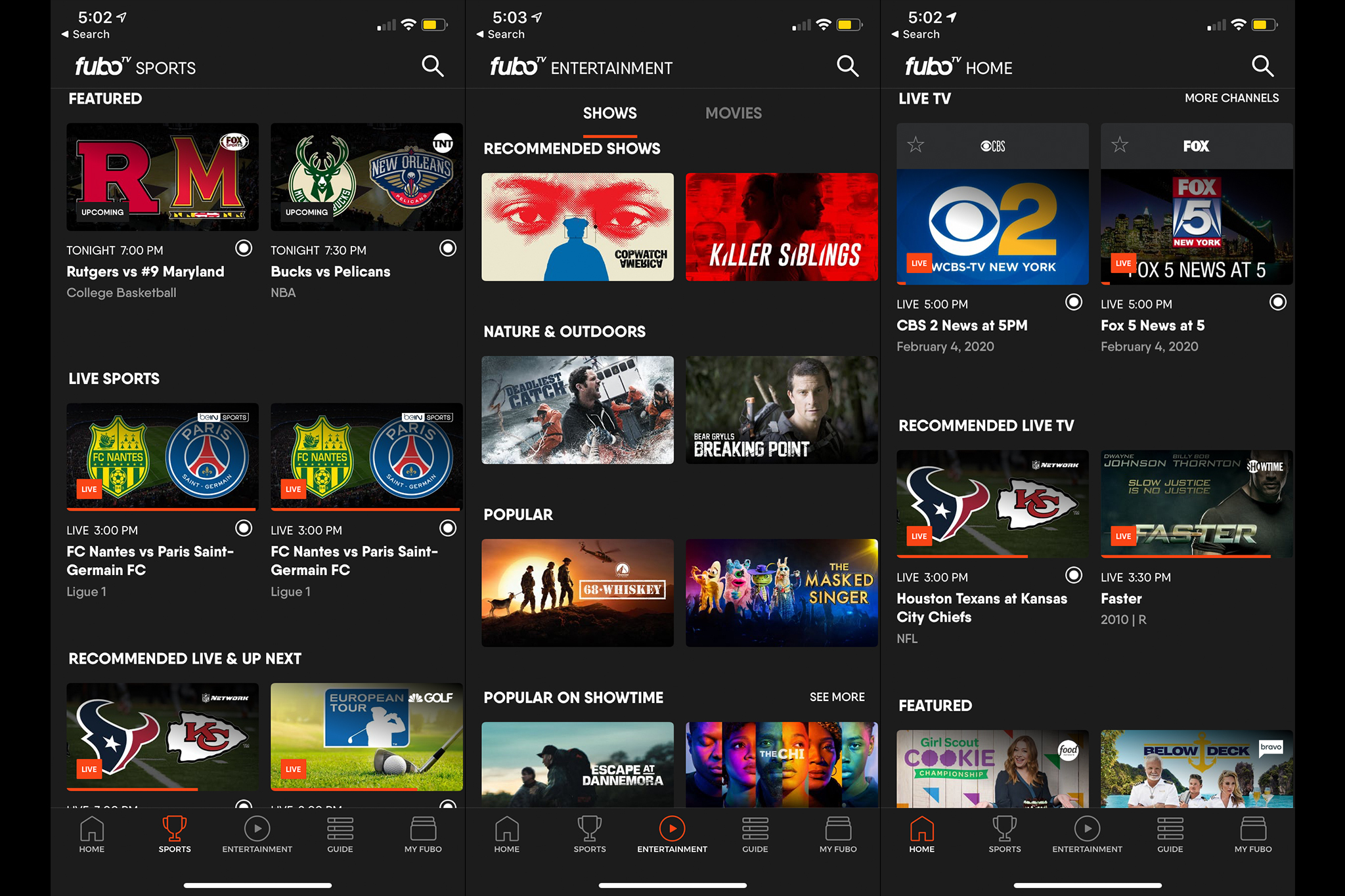 10. Fubo TV: The Ultimate Sports Streaming Service
Fubo TV: The Ultimate Sports Streaming Service
If you are an avid sports enthusiast in search of the ultimate streaming service, Fubo TV has got you covered. With a comprehensive offering of over 50 sports channels, Fubo TV is designed to give you the best live sports experience. The platform caters to fans of different sports, including the NFL, NBA, MLB, college football, tennis, soccer, golf, and hockey all in one place.
Fubo TV offers a variety of plan options tailored to meet your specific sports viewing preferences. The basic plan provides close to 50 sports channels, while the Sports Plus add-on delivers an additional 24 channels for only $11 per month. This add-on includes channels such as MLB Network Strike Zone, Fight Network, all regional PAC-12 channels, Stadium, IMPACT!, and Game+ for a more immersive experience.
Furthermore, Fubo TV ensures that you never miss a match by providing 1,000 hours of cloud DVR storage at no extra cost. This allows you to record, watch, and store your favorite games with ease, enabling you to catch up on any missed action. Fubo TV also allows simultaneous streaming on three devices, ensuring that everyone in your household can enjoy their favorite sports content.
Compatibility with various devices, such as Roku, Apple TV, Amazon Fire TV, and smartphones, adds to the convenience that Fubo TV provides. With all these features combined, it is clear that Fubo TV is the ultimate destination for sports streaming, enabling fans to stay updated with their favorite teams and events from across the globe. [19][20]