New on Hulu in May 2023
what's on hulu
Are you ready to get your binge-watching game face on this May? As the flowers bloom and the temperatures rise, it's time to grab your favorite snacks, curl up on the couch, and escape into the fantastic world of streaming content. In May 2023, Hulu is bringing an exciting variety of new shows and movies to keep you entertained all month long. From intense dramas to side-splitting comedies, there's something for everyone in the thrilling lineup set to grace our screens. So, without further ado, let's jump into the outstanding content coming to Hulu this May that you simply won't want to miss out on!
1. New Releases: May 2023 on Hulu
Title: What's on Hulu in May 2023
Get ready, Hulu fans, because May 2023 is packed with exciting new releases that are sure to keep you entertained all month long. From the return of critically-acclaimed series to brand new shows and films, there's something for everyone this month. Let's dive into some of the stellar content coming to Hulu in May 2023.
First up, the much-awaited third season of the hit comedy-drama series "The Great" premieres on May 12. Starring Elle Fanning and Nicholas Hoult, the show follows the rise of Catherine the Great in 18th Century Russia. With both lead actors having earned Golden Globe nominations for their performances in the second season, you can expect more captivating performances and intriguing storylines in season three.
Anime fans will be pleased to know that the complete dubbed versions of "Naruto Shippuden" Seasons 7 and 8 are arriving on Hulu this May. Additionally, popular reality and documentary series like "Cake Wars" (Seasons 3, 4, and 9), "Dr. Pimple Popper" (Seasons 1-3), and "Who Killed Jeffrey Epstein" (Complete Season 1) will be available for streaming.
On May 22, catch Padma Lakshmi in the second season of "Taste the Nation," as she explores the diverse culinary culture of the United States. And music lovers can enjoy Elton John's farewell concert, "Elton John Live: Farewell from Dodger Stadium," which premieres on Hulu this month as well.
Lastly, several shows and movies are making their Hulu debut in May, including the two-episode docuseries "The Secrets of Hillsong," the FX drama series "Class of '09," and the second part of "How I Met Your Father" Season 2.
With so many fantastic options to choose from, your Hulu binge-watching sessions are guaranteed to be a blast this May 2023. So sit back, relax, and enjoy the new releases! [1][2]
2. Binge-worthy TV Shows on Hulu
Binge-worthy TV Shows on Hulu (May 2023)
As summer approaches and temperatures rise, it's the perfect time to relax indoors and indulge in some addictive TV shows on Hulu. This May, the streaming platform is offering a fantastic selection of binge-worthy series that cater to various tastes, ensuring endless hours of entertainment for all. Here are some top choices for TV shows that you won't be able to resist watching in one sitting.
First on the list is the captivating series 'Tiny Beautiful Things,' featuring the talented Kathryn Hahn as Clare, a woman in the midst of a midlife crisis who ends up writing an advice column. Alongside Hahn, Merritt Wever portrays a younger version of Clare, unraveling the complexities of the character while showcasing how helping others can lead to self-discovery.
Another must-watch show is 'Immigrant,' starring Kumail Nanjiani as Somen "Steve" Banerjee, the man behind the infamous Chippendales empire. This true story uncovers the rise and fall of the iconic strip show, demonstrating how it was tainted with crime and murder. With a stellar cast featuring Murray Bartlett and Annaleigh Ashford, 'Immigrant' promises to be a compelling eight-episode saga.
For fans of suspenseful dramas, 'You Love Me' is the perfect choice. Based on the novel by Caroline Kepnes, this dark romance explores codependency and all-consuming infatuation with a twisted narrative and complex characters. Grace Van Patten mesmerizes as Lucy, a young woman who becomes entangled in an unexpected relationship.
With such a diverse range of shows on Hulu this May, there's no doubt that you'll be glued to your screen, eagerly awaiting the next episode. So grab some popcorn, get comfortable, and let these binge-worthy series transport you to their thrilling worlds. [3][4]
3. Hulu Originals to Watch Out For
Title: Hulu Originals to Watch Out For in May 2023
Paragraph 1: As the month of May rolls in, Hulu subscribers can eagerly anticipate a refreshing lineup of Hulu Originals that will keep them hooked throughout the month. Ranging from exclusive docuseries to thrilling dramas and captivating live performances, May 2023 is a month to mark on your calendars. If you are on the lookout for fresh content to binge-watch, stay tuned for these three highly anticipated Hulu Originals.
Paragraph 2: First on the list is "Taste the Nation with Padma Lakshmi: Complete Season 2." Hosted by the ever-talented Padma Lakshmi, this captivating culinary journey will explore the diverse food culture in America. With in-depth examinations of various cuisines and the stories behind them, viewers will get to satiate their cravings for food and knowledge simultaneously, making it a must-watch for food enthusiasts.
Paragraph 3: Music buffs will not be left out in May 2023, as Hulu brings to you "Elton John Live: Farewell from Dodger Stadium" – a riveting live performance from the legendary Elton John. Capturing the essence of his farewell tour, this concert film will give fans an unforgettable front-row experience of Elton John's mesmerizing stage presence and iconic tunes.
Paragraph 4: Moreover, true-crime fanatics can indulge in "The Secrets of Hillsong: Two-Episode Docuseries Premiere," which offers an inside look into the controversial Australian megachurch, Hillsong. As the docuseries explore various scandals that have plagued the church, viewers will be captivated by the shocking and eye-opening revelations that unravel.
In conclusion, May 2023 on Hulu promises a plethora of engaging content for a wide range of viewer interests. Mark your calendars and get ready to immerse yourself in these must-watch Hulu Originals. [5][6]
4. Murder Mysteries on Hulu
Title: 4 Must-Watch Murder Mysteries on Hulu in May 2023
Are you a fan of murder mysteries that keep you on the edge of your seat? If so, Hulu has an exciting collection of thrilling series and documentaries this May. Read on for four fascinating true crime series that will leave you wanting more!
1. Casey Anthony: An American Murder Mystery (Complete Season 1)
Based on one of the most high-profile murder trials in recent history, this nail-biting series explores the perplexing disappearance and murder of two-year-old Caylee Anthony. The show delves into the twisted events surrounding her mother, Casey Anthony, who was ultimately acquitted of the crime, leaving the audience searching for answers.
2. Jodi Arias: An American Murder Mystery (Complete Season 1)
Get an inside look at the infamous trial of Jodi Arias, who was convicted for the gruesome murder of her boyfriend, Travis Alexander. The series provides a detailed account of the chilling events leading up to the crime, as well as the dramatic courtroom battle that ensued.
3. Susan Powell: An ID Murder Mystery (Complete Season 1)
This gripping show chronicles the puzzling case of Susan Powell, who vanished in December 2009 under suspicious circumstances. As investigators piece together the facts, a sinister web of deceit and manipulation involving her husband, Josh Powell, comes to light.
4. The Golden State Killer: It's Not Over (Complete Season 1)
Dive deep into the chilling story of the Golden State Killer, a serial rapist and murderer who terrorized California communities during the 1970s and 1980s. This show follows the relentless pursuit of justice as detectives work tirelessly to crack the case, and ultimately identify the perpetrator through cutting-edge forensic science.
As you can see, there's no shortage of thrilling content on Hulu in May 2023. So, get ready for a month full of mind-boggling true crime series that'll have you glued to your screen – and don't forget to lock your doors! [7][8]
5. David Letterman hosts Bono & The Edge on Hulu
In May 2023, Hulu subscribers will be treated to an exclusive musical experience featuring legendary talk show host David Letterman and iconic U2 members Bono and The Edge. The captivating show, titled "Bono & The Edge: A Sort of Homecoming with David Letterman," is a special offer that fans of U2 and Letterman should not miss.
The show invites Letterman to Dublin, the hometown of U2, where Bono and The Edge engage in an intimate performance of their renowned songs. This unique event promises to showcase a different side of the famous rock band while highlighting their unforgettable music. Fans can look forward to a night filled with incredible tunes, riveting interviews, and entertaining anecdotes from Bono and The Edge's storied careers.
Hulu has made streaming this limited-time event accessible with its free trial offer. New and eligible returning subscribers can take advantage of a Hulu (With Ads) plan for $2/month for three months, after which the plan auto-renews at $7.99/month. Subscribers can cancel anytime, ensuring a hassle-free streaming experience. This exclusive offer ends at 11:59 PM PT on May 27, 2023.
So, mark your calendars and prepare for an unforgettable night of music and conversation as David Letterman hosts Bono and The Edge in their sort of homecoming performance, exclusively on Hulu. This is one fantastic addition to Hulu's lineup that music lovers won't want to miss! [9][10]
6. Queenmaker: The Making of an It Girl on Hulu
This May on Hulu, get ready for a nostalgic dive into New York City's socialite culture of the early 2000s with the premiere of the gripping documentary "Queenmaker: The Making of an It Girl". Directed by Zackary Drucker, this riveting film sheds light not only on the fabulous lives of famous socialites like Tinsley Mortimer and Olivia Palermo, but also on the darker side of fame and the struggles faced by a trans woman named Morgan Olivia Rose.
"Queenmaker" transports viewers back in time to an era when party girls like Paris Hilton and Tinsley Mortimer ruled over the celebrity scene, their faces splashed across every tabloid in sight. The documentary captures the rise and fall of these high-powered women as they navigate the precarious world of gossip blogs and power players in the industry.
As the film progresses, it tactfully shifts its focus towards the personal journey of Morgan Olivia Rose, a trans woman who defied societal norms and expectations to make her mark amidst the glitz and glamour. The documentary raises thought-provoking questions about identity, belonging, and the true nature of success.
While "Queenmaker: The Making of an It Girl" is packed with nostalgia and intriguing storylines, its genuine heart lies in Morgan's story, highlighting the powerful message that we all have the potential to break free from the roles society tries to force us into. Don't miss the chance to stream this thought-provoking documentary on Hulu this May, and get ready to be captivated by the glamorous yet complex world of New York City's elite socialites. [11][12]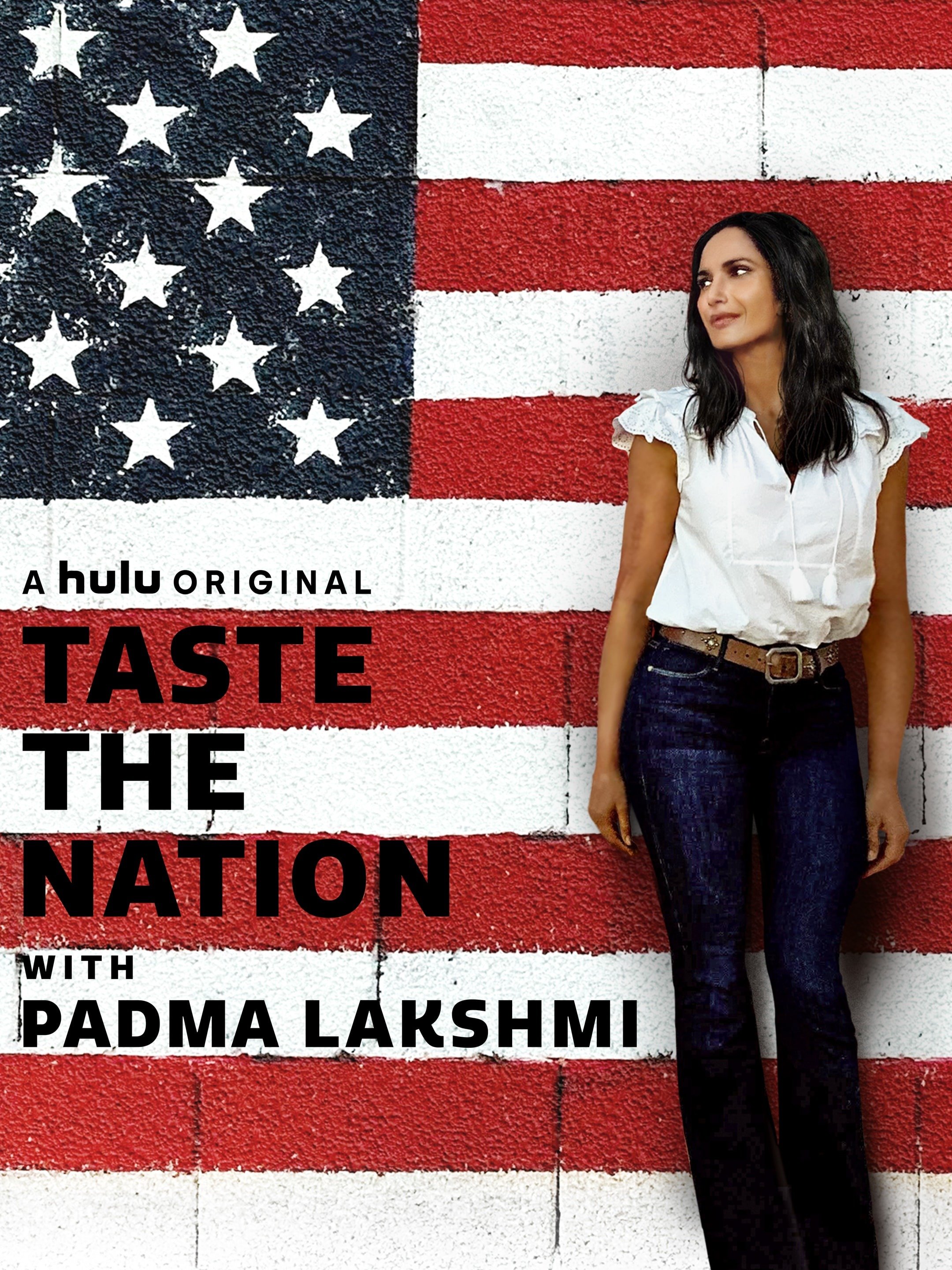 7. Padma Lakshmi takes you on a culinary journey on Hulu
Padma Lakshmi, a renowned award-winning cookbook author, host, and executive producer, embarks on a gastronomic expedition in her fascinating Hulu series Taste the Nation. With the second season scheduled for a May 5, 2023 premiere, Lakshmi guides viewers through a nationwide tour, exploring the rich and diverse food culture formed by various immigrant communities. By engaging with Americans from all walks of life, the show reveals the intricate relationships between our cuisine, our humanity, and our history, challenging conventional notions of identity, belonging, and being American.
In her friendly and inviting manner, Padma Lakshmi takes audiences on a food-filled odyssey, breaking bread with indigenous communities, recently settled immigrants, and long-established ethnic groups. This captivating glimpse into America's melting pot allows viewers to learn the techniques and culinary histories of each featured community, resulting in a truly immersive and educational experience. As the episodes unfold, a deeper understanding of the flavors that have shaped American cuisine is evident, with the diverse regional dishes proudly standing alongside one another.
Taste the Nation with Padma Lakshmi is a must-watch for food enthusiasts, as well as those interested in learning about the diverse cultures that have contributed to America's unique palate. The engaging blend of culinary delights and cultural insights will leave you hungry for more in every episode. Don't miss your chance to be a part of this gastronomic adventure; tune in to the Hulu series premiere on May 5, 2023, and embark on a culinary journey with Padma Lakshmi like no other. [13][14]
8. Elton John's Farewell Concert on Hulu
Elton John's Farewell Concert on Hulu
Music lovers and fans of the legendary Elton John are in for a treat this May on Hulu. As part of their impressive lineup, the streaming platform will be showcasing "Elton John Live: Farewell from Dodger Stadium." This highly anticipated event marks Elton John's final North American concert, making it a must-see show for fans around the world.
This unforgettable concert experience provides viewers the opportunity to watch Elton John perform live at renowned Dodger Stadium from the comfort of their homes. The iconic musician will surely deliver a memorable performance, filled with hits and fan favorites that span his illustrious career. With the added convenience of streaming, there's no reason to miss out on this emotional farewell concert.
To sweeten the deal, Hulu is offering a great promotional deal for new and eligible returning subscribers. By signing up now, users can get the Hulu (With Ads) plan for just $2/month for the first three months before automatically renewing at the standard rate of $7.99/month. This promotion is available through 11:59 PM PT on May 27th, 2023, and can be canceled at any time.
Don't miss the chance to witness Elton John's final North American show — a perfect event for both casual and diehard fans alike. With Hulu's promotional offer, it's an ideal time to sign up and indulge in the array of entertainment options available, including exclusive access to "Elton John Live: Farewell from Dodger Stadium." Mark your calendars and prepare to say goodbye to an icon in true style this May on Hulu. [15][16]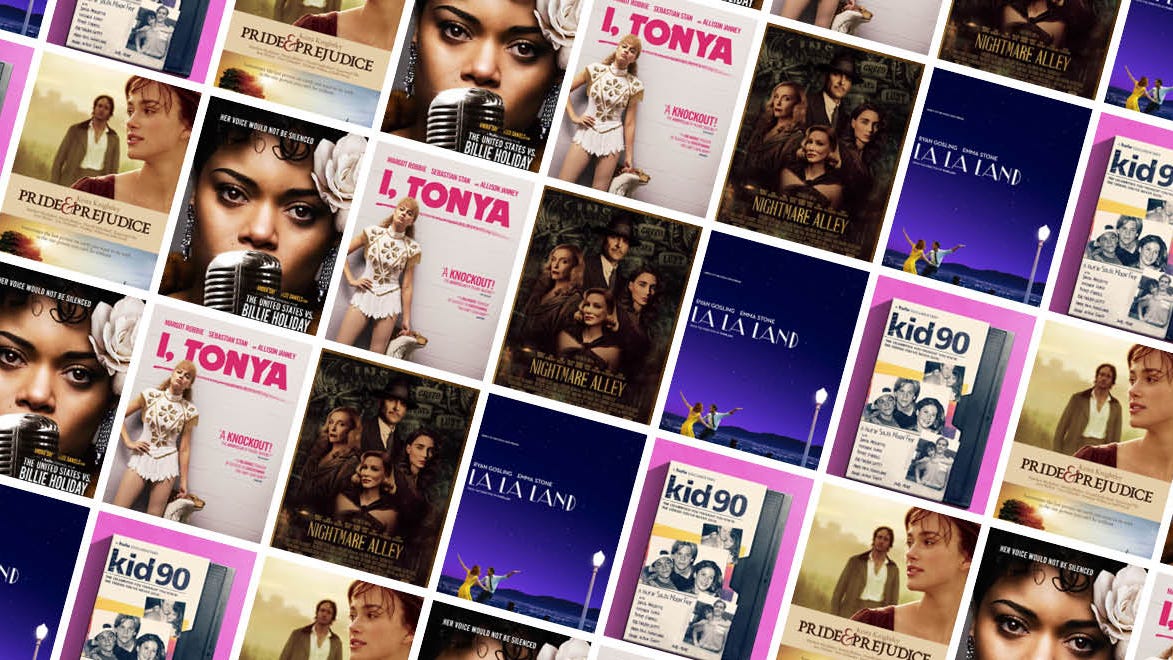 9. Nostalgic Films on Hulu
Title: 9 Nostalgic Films on Hulu to Remind You of the Good Old Days
Are you in the mood for a trip down memory lane? Hulu has you covered with a fantastic selection of nostalgic films to satisfy your craving for the good old days. Here are nine movies available to stream on Hulu in May 2023 that are sure to transport you back in time.
1. Beetlejuice (1988) – This classic Tim Burton musical horror comedy follows the misadventures of a recently deceased couple who enlist the help of a mischievous ghost to scare away the new occupants of their home.
2. The Hunger Games Franchise – Relive the intense battles and emotional drama with all four films in the Hunger Games series, starring Jennifer Lawrence as the fierce and fearless Katniss Everdeen.
3. The Last Unicorn (1982) – This animated fantasy film, based on Peter S. Beagle's 1968 novel, follows a courageous unicorn on a quest to find her lost family and ultimately rediscover herself.
4. White Men Can't Jump (1992) – The original basketball comedy starring Wesley Snipes and Woody Harrelson, which has been remade in 2023 with Jack Harlow and Sinqua Walls in the leading roles.
5. The Goonies (1985) – This beloved adventure comedy about a group of kids searching for buried treasure is a timeless classic that will have you feeling like a kid again.
6. Stand by Me (1986) – The coming-of-age drama, based on Stephen King's novella, chronicles the emotional journey of four young boys as they embark on a quest to find a missing body in the woods.
7. The Princess Bride (1987) – A charming and witty fairy tale film full of sword fights, revenge, rodents of unusual size, and true love.
8. Grease (1978) – The iconic musical film set in the 1950s, starring John Travolta and Olivia Newton-John, is a nostalgic trip to the days of poodle skirts, jukeboxes, and sock hops.
9. Field of Dreams (1989) – The classic baseball drama starring Kevin Costner revolves around a man who builds a baseball field in his backyard after hearing a mysterious voice in the cornfields. "If you build it, he will come."
Make sure to check out these nostalgic classics on Hulu in May 2023 and take a trip back to simpler times. Grab some popcorn and enjoy the memories that these films bring to life. [17][18]
10. New Additions to Hulu's Library in May 2023
In May 2023, Hulu subscribers have a lot to look forward to, as the streaming platform adds numerous titles to its library. Here are ten new additions worth checking out.
1. "Elton John Live: Farewell from Dodger Stadium" (2022) – This concert film showcases the legendary musician's performance during his farewell tour at the iconic Los Angeles stadium.
2. "Bono & The Edge: A Sort of Homecoming with David Letterman" (2023) – In this two-episode series premiere, the U2 musicians chat with the legendary talk show host about their careers and friendship.
3. "Taste the Nation with Padma Lakshmi: Complete Season 2" – The Top Chef host continues her exploration of America's diverse culinary landscape in the second season of this critically-acclaimed show.
4. "Queenmaker: The Making of an It Girl" (2023) – This intriguing docuseries delves into the world of fashion, beauty, and celebrity culture to examine the phenomenon of the "It Girl."
5. "Casey Anthony: An American Murder Mystery" – This gripping documentary series takes a deep dive into the high-profile case that captivated the nation.
6. True crime enthusiasts can also enjoy complete seasons of "The Golden State Killer: It's Not Over," "Jodi Arias: An American Murder Mystery," "Pamela Smart: An American Murder Mystery," and "Susan Powell: An ID Murder Mystery."
7. "Say Yes to the Dress: Atlanta: Complete Seasons 1-4" – Fans of the TLC bridal reality show can binge on four seasons of Southern charm and wedding dress bliss.
8. "How to Train Your Dragon 2" (2014) – The beloved animated film returns to Hulu's library, guaranteed to entertain both kids and adults.
9. "There's Something About Mary" (1998) – The Farrelly Brothers' classic romantic comedy starring Cameron Diaz and Ben Stiller makes its way back to Hulu.
10. "As Good As It Gets" (1997) – Relive the Oscar-winning performances of Jack Nicholson and Helen Hunt in this heartwarming and hilarious film.
Remember to keep an eye on Hulu's ever-evolving library, as new titles are added throughout the month. Happy streaming! [19][20]