ted lasso season3-still the most positive show on TV
Are you looking for the ideal antidote to the seemingly endless negativity that pervades our daily lives? Look no further!
The show that has single-handedly brought a touch of joy and a ray of sunshine into our lives is once again back on our screens.
Get ready for some more heart-warming comedy wrapped up in some much-needed positivity, because Ted Lasso Season 3 is here, and it's still the most positive show on TV!
A beacon of kindness, generosity and goodwill, Ted Lasso burst onto our screens in late 2020 and gave us all an unexpected jolt of optimism.
When we first met the eponymous character, it was hard to imagine just how much of an impact he would have on our lives.
Yet surprisingly, the mustachioed American football coach, who knew precious little about soccer, ended up teaching us all a thing or two about life and the importance of a warm smile, and a positive approach.
In this blog post, we'll dig into what makes Ted Lasso Season 3 every bit as uplifting as the previous seasons, and why it still deserves to be called the most positive show on TV.
So, grab your AFC Richmond scarves, whip up some of Ted's famous biscuits, and let's go on another heartwarming and hilarious journey with everyone's favorite fish-out-of-water coach!
Editor's Note from TVBob: Ted Lasson and His Diamond dogs never disappointed me. Decide for yourself.  Check it Out!
1. Ted Lasso season 3 disappoints viewers
Despite the immense popularity and love that the first two seasons of Ted Lasso garnered, season 3 has left many viewers feeling disappointed. Some have described it as their biggest TV show disappointment in years, citing aimless storylines, excessive episode lengths, and underwhelming character development as the major issues plaguing the show. Nonetheless, Ted Lasso season 3 still carries the positive spirit that captured audiences' hearts in the previous seasons. Although there are dissenting opinions, it is important to appreciate the different perspectives of fans and understand that not everyone might share the same view. Nevertheless, as an undeniably positive and uplifting show, Ted Lasso continues to provide a much-needed respite from the everyday challenges of life, even if certain aspects may not live up to fans' expectations. [1][2]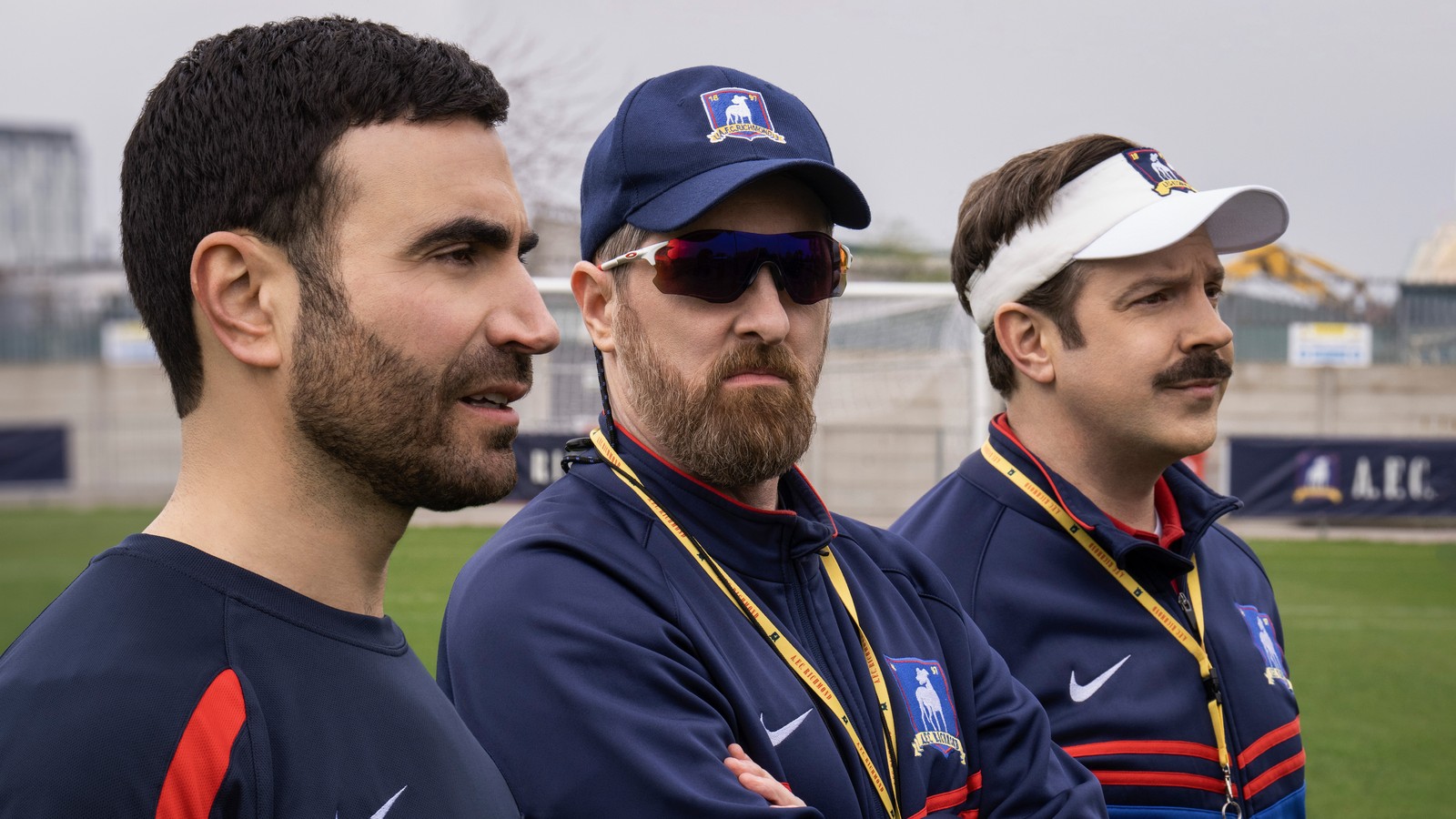 2. Weak writing and aimless storylines
The incredible success of Ted Lasso's first two seasons has left many fans eager for more of the heartwarming storylines and infectious optimism that made the show so well-loved. However, some have begun to notice that the quality of the writing in Season 3 has taken a dip, leading to more aimless storylines that seem to be meandering without a clear direction. Despite this, Ted Lasso is still the most positive show on TV. The fantastic ensemble cast manages to keep viewers engaged and excited for each new episode, even though the storylines aren't as strong as in previous seasons. The uplifting and hopeful nature of the show, combined with its unique blend of humor and charm, continues to make Ted Lasso an enjoyable and inspiring series that successfully brightens up many viewers' lives. [3][4]
3. Female characters sidelined in the show
Title: Ted Lasso Season 3: Celebrating the Strength and Resilience of Women
Ted Lasso may be a show about a man leading a football team, but its heart lies in its strong, well-rounded female characters who have always played an integral part in the show. However, in Season 3, some fans have voiced concerns that the show's female characters have been slightly sidelined. Still, we must not forget their positivity and impact on the narrative.
Keeley (Juno Temple), for example, has taken her PR skills to new heights, using her keen insight to effectively manage the club's image. Rebecca (Hannah Waddingham) continues to be the backbone of the team, leading with grace and determination. Meanwhile, Michelle (Tahereh Mafi) plays a crucial role in Ted's ongoing growth as a father, despite their amicable divorce.
These women remind us of the importance of resilience and positivity, celebrating the strength that lies within each of them. They remind us that, like Ted Lasso, even when they are temporarily relegated to the sidelines, the women of AFC Richmond (and beyond) remain powerhouses, integral to the story's overall success. [5][6]
4. Episodes are too long
Despite the ongoing debate on whether or not the episodes in Ted Lasso's Season 3 are too long, there's no denying that the show remains a fan favorite and continues to spread positivity through relatable characters and heartwarming storylines. With episodes ranging from 43 to 63 minutes long, some viewers argue that the extra runtime allows writers to properly develop the characters and showcase a full football season. Even though critics have expressed concerns about the pacing, it's clear that many fans are still excited to spend more time in the world of Ted Lasso.
From a third-person perspective, the extended runtimes reflect the showrunners' commitment to telling engaging stories that resonate with viewers. Moreover, the endearing characters and Lasso's unwavering optimism make up for the longer episodes, keeping fans hooked and eagerly awaiting more. As the show explores new plotlines and delves deeper into the lives of its characters, fans can't help but root for the Richmond team and cherish every extra minute with Ted Lasso and his lovable crew. [7][8]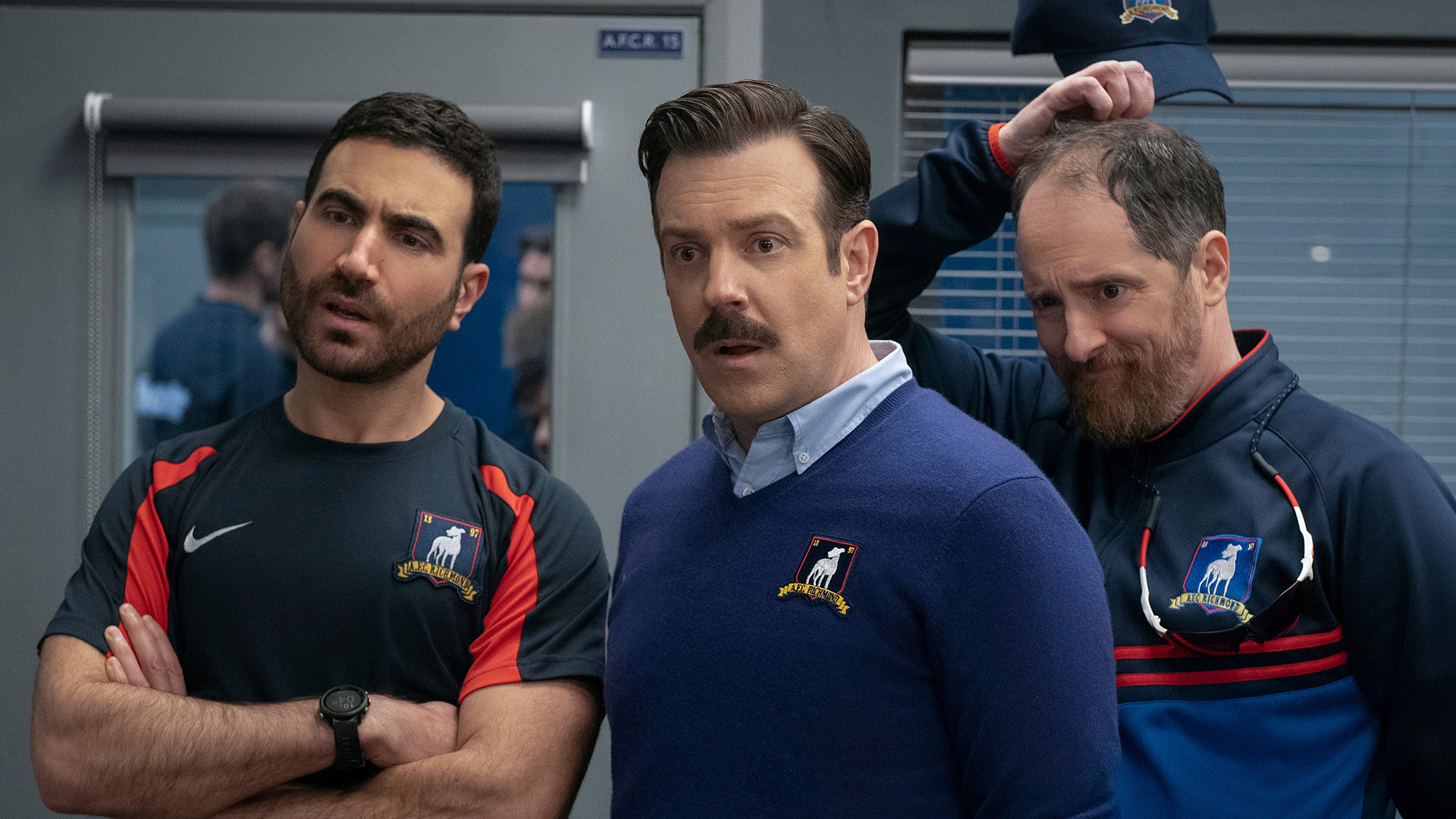 5. Season 3 needs to refocus on relationships
Ted Lasso Season 3 has reached its halfway point, and some viewers have expressed concerns that the show needs to refocus on its beloved relationships. The current season has not captured the same emotional richness that the previous two seasons provided, as many feel the storylines are not as engaging. Despite this downside, Ted Lasso still remains one of the most positive shows on TV, featuring an upbeat nature and heartwarming moments. The beauty of this series lies in the interactions between the main characters, and many fans hope that Season 3 will return to these cherished relationships which have made the show a favorite among audiences. There's excitement in the air as loyal viewers eagerly await the remaining episodes, optimistic that there will be a resurgence of the emotional connection that makes Ted Lasso such a phenomenally engaging and uplifting show. [9][10]
6. First-half of season 3 is not as rich as earlier seasons
Ted Lasso, the heartwarming TV show that has captured the hearts of many, is back with its third season. However, fans might notice that the first half of the season is not as rich as earlier seasons. Despite this observation, the positivity and uplifting nature of the show remain as strong as ever. The characters continue to face challenges and grow, maintaining the show's reputation as one of the most positive shows on TV. Although some may argue that the first half of Season 3 lacks the depth of previous seasons, there is still a lot to look forward to in the remaining episodes. The talented cast and crew, led by Jason Sudeikis as the ever-optimistic Ted, are sure to deliver more inspiring, heartwarming, and brilliant moments as the season progresses. Let's keep our spirits high, as there is still plenty of game left to play. [11][12]
7. One main character per story arc is not compelling
Ted Lasso Season 3 continues to charm audiences with its unique blend of heartwarming positivity and engaging storylines that easily make it a standout among many TV shows today. The creators of the show have masterfully developed an ensemble cast where each principal character gets their own story arc, making for a rich and satisfying viewing experience.
One of the show's strongest assets has been its ability to meticulously flesh out each character, imbuing them with relatable struggles and triumphs. This season focuses heavily on the escalating conflict between the lovable Ted Lasso (Jason Sudeikis) and the conflicted Nate Shelley (Nick Mohammed). However, the series doesn't lose sight of other fan-favorite characters like Rebecca, Coach Beard, and Roy Kent, each entangled in their own personal journeys.
Such depth and nuance ensure that each episode feels fresh and engaging, a testament to the talent and passion behind the hit Apple TV+ comedy. Ted Lasso Season 3 maintains its position as one of the most positive and uplifting shows on television, proving that kindness, empathy, and camaraderie will always be compelling. [13][14]
8. Keeley's PR firm storyline lacks emotional weight
Ted Lasso Season 3 continues to bring joy and positivity to our screens, but one storyline seems to be lacking emotional weight – Keeley's PR firm. In the latest episodes, we see the ever-talented Juno Temple taking on the role of Keeley as she navigates running her own business. Although her fantastic portrayal of Keeley keeps viewers engaged, the storyline itself falls short of the heartfelt connections we've come to expect from the show.
The issue lies in the separation of Keeley from the rest of the cast as she focuses on her PR firm, as well as the lack of realistic challenges she faces. For instance, Keeley not knowing what a CFO is or who her primary funder was feels out of place, considering her previous competence.
However, despite this minor setback, Ted Lasso remains a beacon of positivity on our TV screens. With half a season left, fans can look forward to more heartfelt moments and emotional weight returning, making the show even stronger and more enjoyable than ever. [15][16]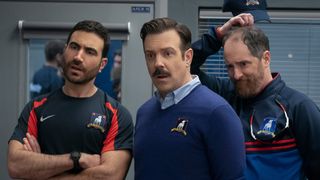 9. Ted's relationship struggles not fully explored
Ted Lasso Season 3 has been a rollercoaster of emotions, with heartwarming moments and heartbreaks dominating the storyline. Despite the abundance of personal struggles faced by the characters, one relationship that has not been fully explored is Ted's (Jason Sudeikis) own relationship struggles. Ted, who has been a beacon of positivity, has continued to suffer silently throughout the season as he deals with the aftermath of his divorce and the news of his ex-wife Michelle dating their former marriage counselor.
As viewers, we feel a strong connection to Ted and long to see him find the happiness he deserves. While the show has undoubtedly continued to be the most positive one on TV, it would only strengthen the emotional impact if Season 3 delved deeper into Ted's inner turmoil and pushed the character's growth even further. This fresh exploration could provide additional depth and excitement, as we continue to root for our favorite American football coach turned soccer guru. [17][18]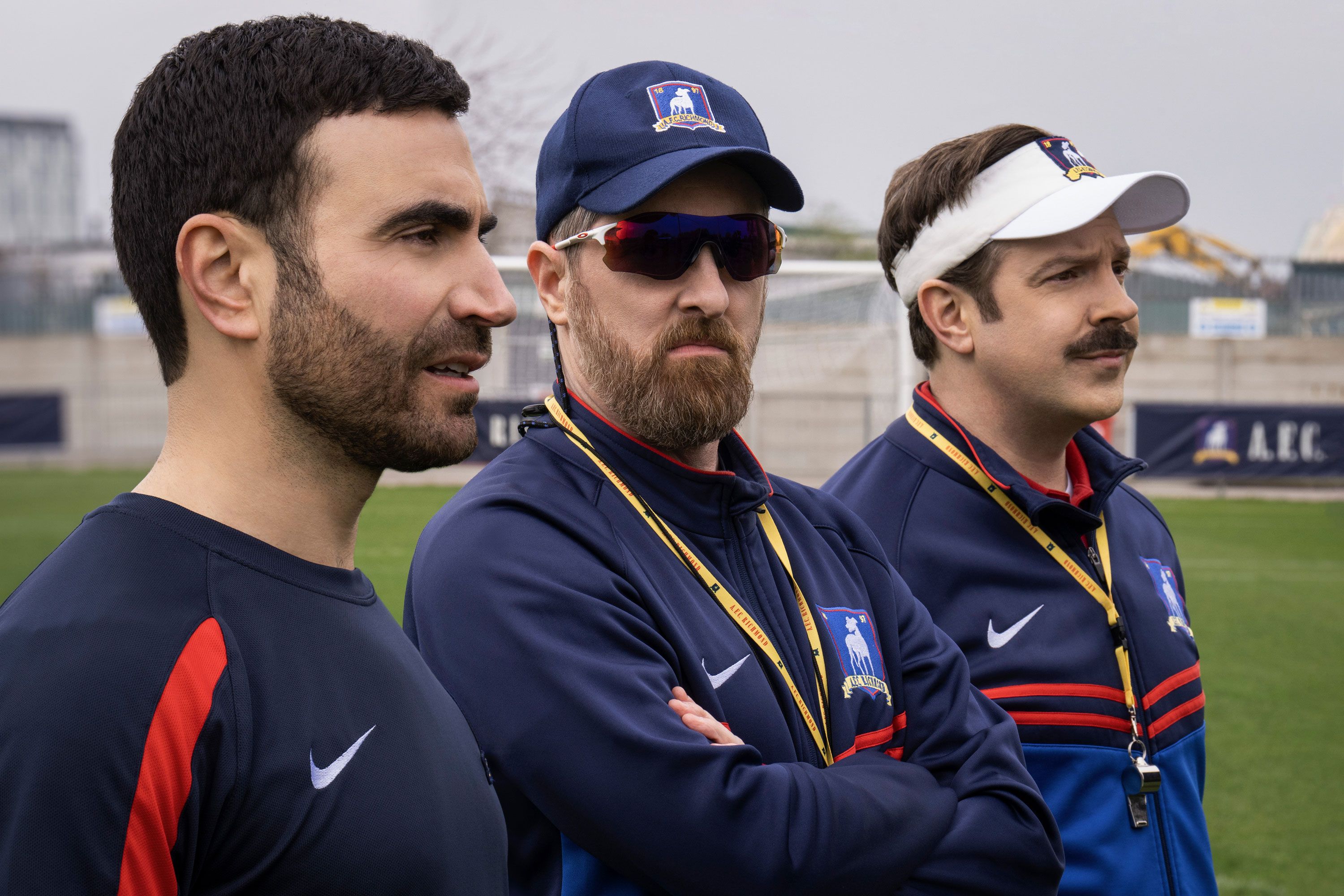 10. The show needs to refocus on the team's relationships
Ted Lasso Season 3 has been a rollercoaster ride for fans, but the most important takeaway is its undeniable positivity. Despite some issues with its storytelling, one thing is evident – the show needs to refocus on the team's relationships. As noted by NPR, the first half of Season 3 hasn't been as rich as earlier seasons, but this doesn't mean it's not good. What it needs is a halftime huddle to put things back on track.
The New York Times also highlights the return to form in Episode 9, shedding light on some of the subplots that had been bogging down the story in recent episodes. It's about time the show brings back the heartwarming interactions between the main characters, as they remain integral to the success of Ted Lasso.
With only a few episodes left, the hope is that the show can refocus on these relationships and continue to bring viewers the positive, uplifting content they have come to love. So, let's cheer for Ted Lasso Season 3 and embrace the optimism it continues to exude despite some bumps along the way. [19][20]